R&F Hospital – Guangzhou, Republic of China
R&F Hospital is a project by R&F Group located in Guangzhou, China. The hospital project is based on a partnership between R&F Group, UCLA Health and Medpoint Health Partners, with the latter two being US-based firms. The architectural concept design and associated imagery were produced by leading the architecture firm HDR Inc. from the US. The project is a 250-bed multi-disciplinary hospital, located in the vicinity of Guangzhou City Centre. It is intended to cater for secondary and tertiary care services, including surgical and medical care, obstetrics, intensive care, radiology and oncology, as well as traditional Chinese medicine.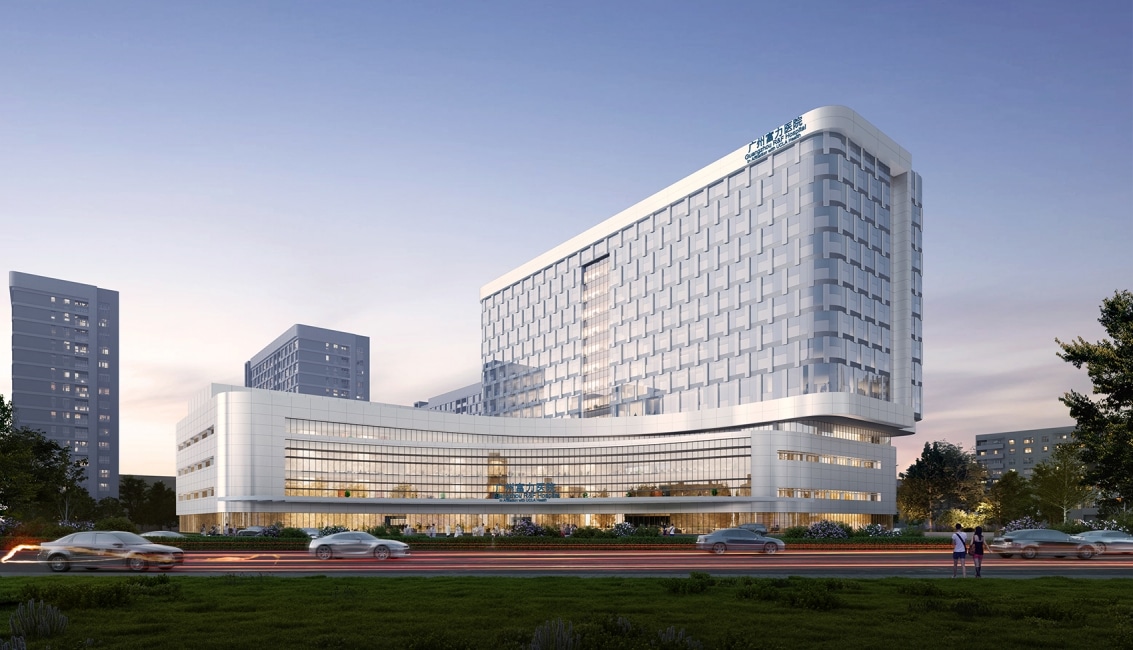 Technical detail in the planning phases
Erigo Healthcare, at the time forming part of ACENDIS Handels GmbH, was part of a consortium participating under ACENDIS China. It was responsible for providing feedback on the developed drawings as part of design stages, and primarily responsible for drafting the Room Layout Sheets and Room Data sheets for a multitude of different rooms in the hospital.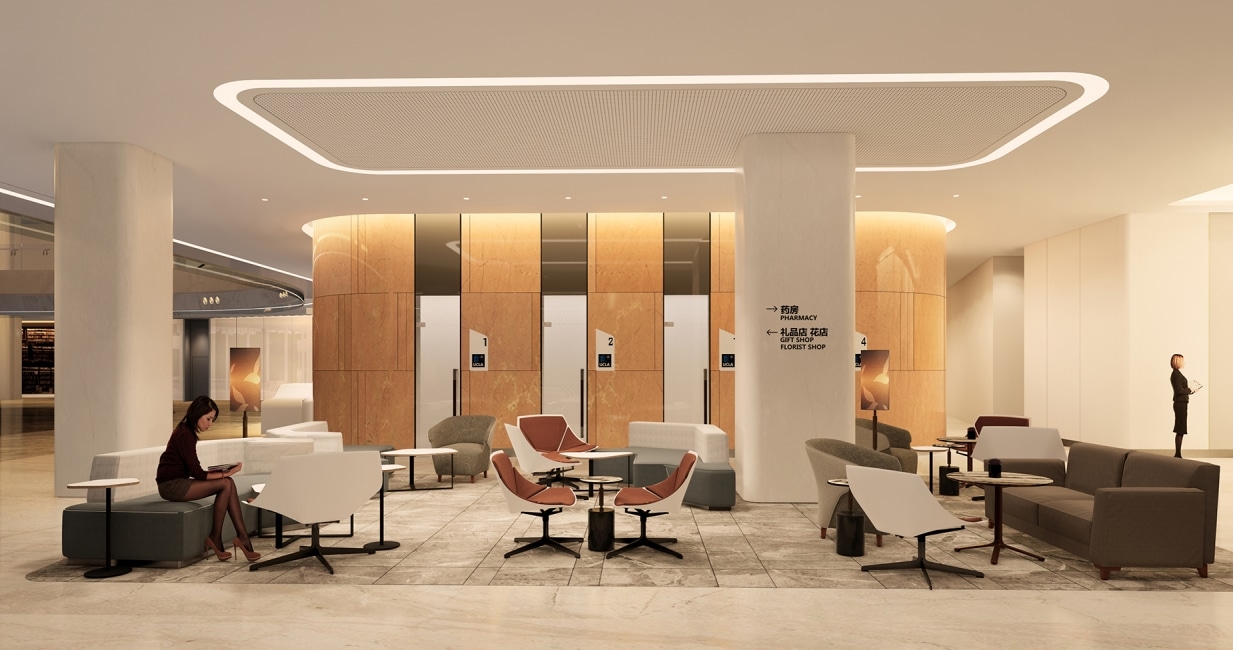 Project Gross Floor Area:
Audit, Room Layout Sheets, Room Datasheets