Rwanda Military Hospital – Kigali, Rwanda
This project was required by the government of Rwanda to serve as a Specialized Medical Centre of Excellence in Kigali, in order to curb patient referrals abroad and offer world class health services to both local local populations and visitors of Rwanda. The hospital is intended for the Kanonmbe Sector, Kicukiro District, in Kigali City, and is desired to act as a training and research centre, apart from it being a Centre for Medical Tourism.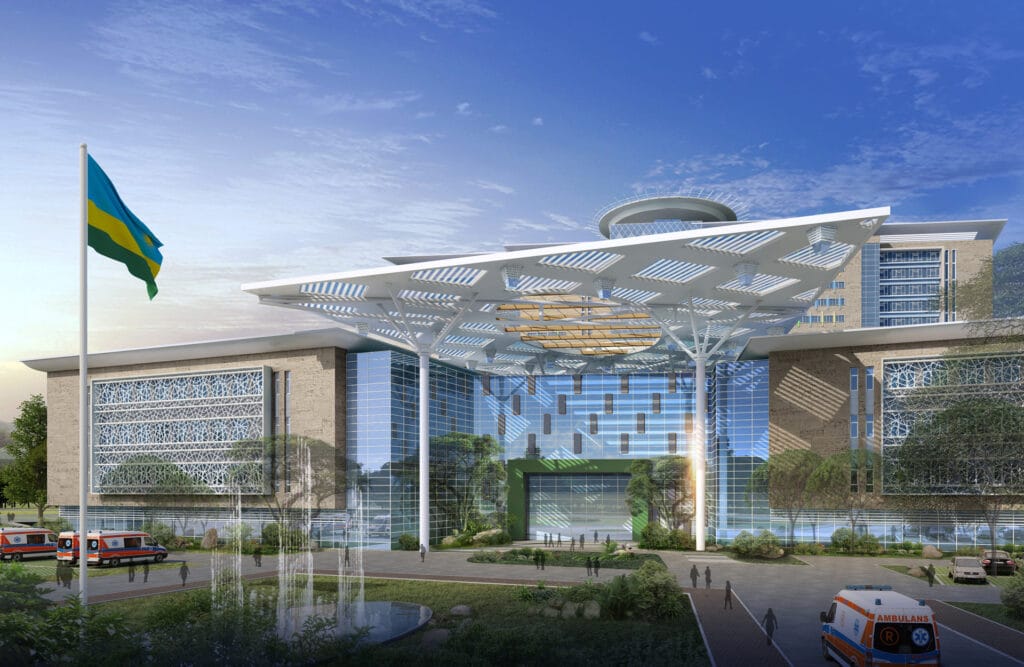 A regional specialised medical centre
In 2019, the hospital started the project project of preparing a master plan for this medical facility, including within it 400 beds, with outpatient and inpatient facilities. The architecture firm TKI Architecture und Consulting was the nominated as the main contracted architectural firm for the project. Erigo Healthcare, operating as a sub-contractor to TKI, was tasked with developing the space program, medical layout plans, bills of quantities for medical equipment and specifications. It was also charged with developing the room layout sheets and room datasheets for the project.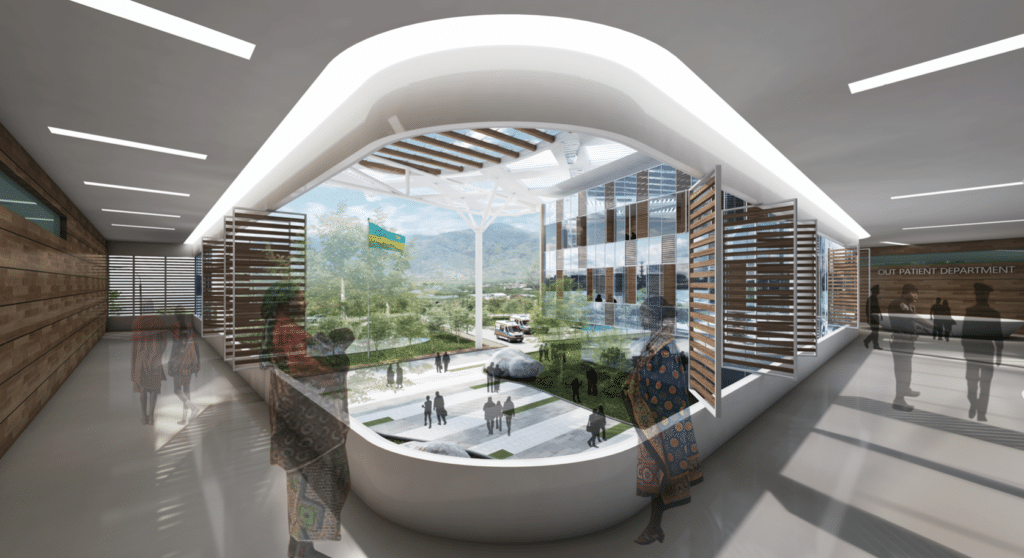 Project Gross Floor Area:
Medical Planning, BOQs and Specifications, Room Layout Sheets, Room Datasheets